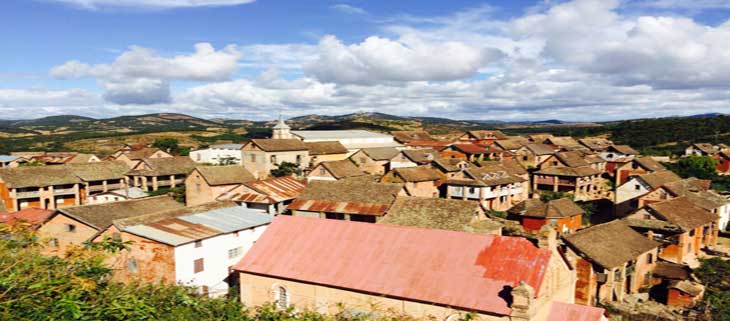 AMBATOMANGA: THE BETTER WAY TO DISCOVER THE HIGHLANDS
About 40 km to the east of Antananarivo when taking the National road 2, Ambatomanga is a lovely village where we can be totally surprised of its authenticity, calm, fresh air and his good gastronomy. Historically, Ambatomanga was the portal to enter in the capital. Foreigners from Toamasina port go through Ambatomanga. In fact, they had to stay in the village waiting for the Queen's authorization to be allowed to enter the Capital. Visiting this area make you travelled to ancient times.
The village is situated on the oriental border of the highlands of Imerina with its characteristics landscapes of hills, rice fields and its traditional village. We can also discover the traditional market: an open air market every Wednesday and saturday.
Apart from its history, Ambatomanga is known to be a cheese 'land where we can find very good Malagasy cheeses.
According to the Regional Tourism Board of Antananarivo ( ORTANA), "Ambatomanga as part of Analamanga is about to become the Promised Land for hiking with its vestiges, its history, its majestic panoramas, the special beauty of its hamlets"
The hotel and Restaurant la Maison Familiale FI organize some events which enhance the products of the region. Enjoy a delicious meal Malagasy traditional menu based on rice, salad, meat and stew in this restaurant. Apart from that, visitors can also taste others specialties which are based on cheese at La Maison Familiale Fi.
Mostly, tourists , friends group would like to have a fun and go out of the city of Antananarivo. Just about one hour from the capital, Ambatomanga is a site that one should not miss. Day out of Antananarivo: find serenity calm and an authentic day out.